Brad Fuller blogs Elm Street reshoots and posts photos
Brad Fuller, Platinum Dunes producer, blogged about the A Nightmare on Elm Street remake reshoots today. This is what he wrote:
While many of you are enjoying a Christmas break I am working everyday on Elm Street. I have read all the rumors and want to make sure that you have the facts. We are doing a couple of days of reshooting Elm Street. People seem to be making a big deal about that fact. Elm Street is our 8th film and we've had reshoots for every film. As I have stated here many times, I try to read everything and I pay attention. The fans input has always been so valuable to me, and Elm Street is no exception. I don't want to get specific about what we are shooting, but suffice to say we heard you. After you've seen the film we can discuss what was reshot. I will say this though- nothing beats seeing Jackie back as Freddy- he works so hard to perfect his portrayal and leaves nothing to chance.
Fuller goes on about the Friday the 13th sequel and teases regarding upcoming projects. Click here to read the full post.
Also, Fuller posted photos of the Springwood Diner via Twitter (the name not as cheeky as the "Crave Inn").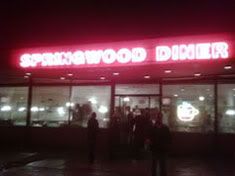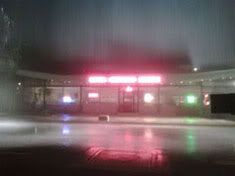 See the rest of Fuller's Twitter photos by clicking here.