Ronee Blakley on Blog Talk Radio
Legendary actress/singer Ronee Blakley most well known for her roles in "Nashville" and "A Nightmare on Elm Street" joins TDE Radio Hosts Patterson Lundquist and Circus Envy to chat live about her career, her current projects and what she has coming up. Ms. Blakley will take live calls and answer submitted questions via this email address or in the live chatroom during the show. Join Wednesday Night Live as we will discuss her new CD "FreeSpeak" a compilation of poetry, as well as discuss her music which is available for purchase online!
WHEN: WEDNESDAY NIGHT FEBRUARY 27TH 2008 11PM EASTERN 8PM PACIFIC
WHERE: BLOG TALK RADIO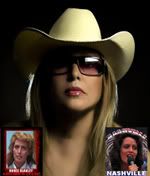 Ms. Blakley has been one of the most reclusive and private cast members from the first 'Nightmare' film. This is a very rare appearance and chance for fans of the 'Nightmare' films to talk directly to "Marge" aka "Nancy's Mom" LIVE.
Details:
ALL INTERNET LINKS SHOULD POINT DIRECTLY TO:
WWW.BLOGTALKRADIO.COM/TDERADIO
MYSPACE USERS: WWW.MYSPACE.COM/TDERADIO
EMAIL QUESTIONS FOR RONEE:
TDERADIO@TANGIBLEDREAMS.NET
BE SURE TO INCLUDE IN THE SUBJECT
"QUESTION FOR RONEE"
INCLUDE ONE CLEAR AND CONCISE QUESTION, YOUR NAME AND LOCATION. ONLY ONE QUESTION ALLOWED PER EMAIL ADDRESS, TDE RADIO DOES NOT GUARANTEE THAT ALL QUESTIONS CAN BE ASKED DURING THE TIME ALLOWED. TDERADIO RESERVES THE RIGHT TO INCLUDE OR EXCLUDE ANY QUESTIONS BASED ON CONTENT OR RELEVANCE.
LIVE CHAT:
BLOGTALKRADIO CHAT ROOM USERS MUST BE REGISTERED TO JOIN THE CHAT AND ASK QUESTIONS LIVE. REGISTRATION IS FREE AND IS ONLY TWO STEPS. THE LIVE CHAT ROOM BEGINS UP TO TEN MINUTES BEFORE THE SHOW. MS. BLAKLEY WILL NOT BE ATTENDING THE CHAT AND ALL QUESTIONS ARE SUBJECT TO REVIEW BEFORE BEING APPROVED FOR LIVE BROADCAST.
For further info contact Wednesday Night LIVE's host, Patterson Lundquist at this email address.